Advertisements
Popular Pages
Pages Updated
Witney Farmers' Market - New site and new date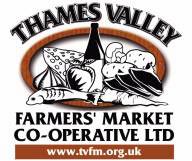 Witney Farmers' Market is moving to a new site in the Market Place, and a new date, the third Wednesday of the month, starting on Wednesday 18th April.

After four years on Church Green, the farmers' market is moving to the centre of Witney where more people will have a chance to buy fresh, tasty, seasonal produce from Oxfordshire farms.

"We're delighted to be moving into town, and the new day of Wednesday is ideal because we're able to attract farmers and producers who couldn't get to the Thursday market. This will give our customers more choice of delicious food," says market organiser Peter Williams.

"Our launch market will feature a bread created specially for the event by Bakers Basket. Itís a plaited tomato, leek and herb bread called Witta's Bread, after the Saxon Witta's Island (Witney), the new mustard Oxford 1000 from Shaken Oak Mustards of Hailey, and, appearing at Witney market for the first time, delicious Dexter beef from Challow Hill Meats near Wantage."

Local producers at Witney Farmers' Market include Wychwood Forest Venison (Charlbury), Callows Farm Produce (Stonesfield), Duns Tew Organic Beef (Bicester), Halcyon Honey Farm (Charlbury), Heath House Nurseries (Witney), and Lees Rest Farm (Charlbury). The Thames Valley Farmers Market website shows full details of all the producers attending Witney market.

Witney Farmers' Market is one of 16 run by Thames Valley Farmers' Market Co-operative (TVFMC) across the three counties of Oxfordshire, Buckinghamshire and Berkshire. All producers are assessed by TVFMC. All markets are certified by FARMA, the National Farmers' Retail and Markets Association, so that customers know they are buying authentic local products from the people who farmed or made them.
Posted : 13/03/2007 21:48:41
Other recent Witney news items posted on the Witney website
More than 10,000 rural homes and businesses in West Oxfordshire now have access to ultrafast full-fibre internet, providing them with some of the fastest broadband speeds in the world. This milesto...
An NHS Covid-19 testing centre is to be built in Witney to improve support for residents. The building will be situated in the Woodford Way car park and is expected to remain for at least three mon...
Residents are being advised to be extra vigilant, particularly over half-term, as cases of coronavirus continue to spread across the county. Evidence shows that, in the past two weeks, the virus ha...
Better, the largest operator of municipal leisure facilities in the UK releases gym usage data since reopening: West Oxfordshire has seen a total of 20537 visits to their local gyms 26-34-year old...