Advertisements
Popular Pages
Pages Updated
Witney Business Directory
The Witney Directory is a selection of business providing services in and around Witney including Web design, taxi companies and chauffeurs in Witney. An entry in the Witney Business Directory (see below) costs from £89 + VAT per annum, that's less than 25p + VAT per day!
Or you can choose a sponsored listing (see right) for just £145 + VAT per annum.
To view our advertising options, view the Witney website advertising page.
Web Design and I.T. Consultancy
Witney Computers
Computer and internet related services in the Witney area.
Web design, spyware and virus removal, PC healthcheck and IT consultancy.

Telephone : 0845 260 8453

Commatic Limited

Web design, web hosting, domain names, programming and I.T. consultancy from a well established computer company.
Telephone : 0845 260 8450
Witney Garages
J Millin & Son

J Millin & Son is Witney's oldest garage. Our staff have over 140 years shared experience. We offer a professional, helpful and friendly service.
Our aim is to provide high quality motor vehicle servicing and repairs.
We have a large reception area with seating should you wish to wait while your MOT or small repairs are carried out. Other services incoude MOT Class 4 and Class 7, Air-conditioning repairs, registered number plat esupplier, vehicle syatem diagnosis, clutch replacement and tyre fitting.
Witney Taxis
MJ Taxis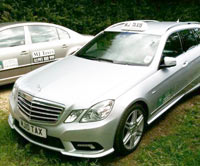 MJ Taxis provide a local taxi service in Witney and the surrounding Oxfordshire area. We also offer a national service for airport trips, station trips and other longer distance trips.
We are renowned for our punctuality, courteousness and sheer professionalism transporting you, your family or colleagues to your destination.
Whether you are going to the theatre, airport or seaport or perhaps having a tour of the many interesting areas that surround Oxfordshire. MJ Taxi's will be there for you.
All major credit/debit cards accepted.
AH Interiors
A unique and complete interior design service
AH Interiors provide a unique and complete interior design service. Anne has been working as an interior designer for over twenty years both in the UK and abroad, and is renowned for successfully combining a thriving interior design business with a busy retail shop. Unique home furnishings and decor can be purchased through the online store, and the retail shop based in Henley-on-Thames displays an ever-changing mix of carefully selected furniture, lighting, mirrors, bedding and more.
Telephone: 01491 411424
Corinium Bath Renovations
Bath resurfacing and renovation in Witney area
Corinium Bath Renovations are based just over the border in Gloucestershire, but serve Witney and Oxfordshire. They can completely restore your cast iron or pressed steel bath to its former glory eliminating the need for sometimes costly replacement.
The resurfacing process takes about 3 to 6 hours and can be used the following day. The finish has the same look and texture of the old surface. We are also able to fit anti slip to the base of the bath after resurfacing for added peace of mind and extra safety.
For more information about our bath resurfacing and re-enamelling service, click on the link below.
Plumbing, heating and electrical supplies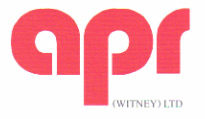 apr (Witney) Ltd - Plumbing, heating and electrical supplies in Witney