Advertisements
Popular Pages
Pages Updated
Witney Attractions
On this page you will find information about Witney attractions and things to do in the Witney area.
Cogges Farm, Witney
Church Lane, Cogges, Witney, Oxfordshire, OX28 3LA
Cogges Manor Farm Museum is a unique working museum depicting Oxfordshire rural life in Victorian times set in an historic manor house and Cotswold stone farm buildings.
Visit a unique venue and heritage site with a fascinating story, set around a manor house and farm buildings, walled garden and orchard.
Witney and District Museum
Gloucester Court Mews, High Street, Witney, Oxfordshire
The Witney and District Musuem tells the story of Witney's history with an emphasis on the Blanket Industry, school life and ecclesiastical diversity. You can find a 1950s kitchen and there is also a display on the Fire Service.
Please telephone for opening times and current details
Bishop's Palace
Bishop's Palace Site, Mount House, Church Green, Witney, OX28 6AZ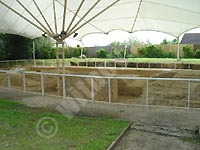 The town of Witney owes its origin to the Bishop of Winchester.
The Bishop's Palace site situated near to the Church on Church Green is one of 24 luxurious residencies in the diocese and dates from the 12th century.
The archaeological remains of the great hall and other features are exposed under a modern roof and were discovered in the early 1980s.
Witney Lake and Meadows
A tranquil haven for wildlife just a short walk from Witney town centre. Get away from it all with a walk around a beautiful lake and through peaceful fields
Blenheim Palace
Woodstock, Oxfordshire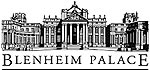 Just a few miles from Witney, in the Oxfordshire town of Woodstock, you will find Blenheim Palace, home of the 11th Duke of Marlborough and birthplace of Sir Winston Churchill.
Further details of Blenheim Palace can be found by visiting the Blenheim Palace section of the Cotswolds web site
Tel : 08700 60 20 80