Advertisements
Popular Pages
Pages Updated
Face-to-face access points closed until further notice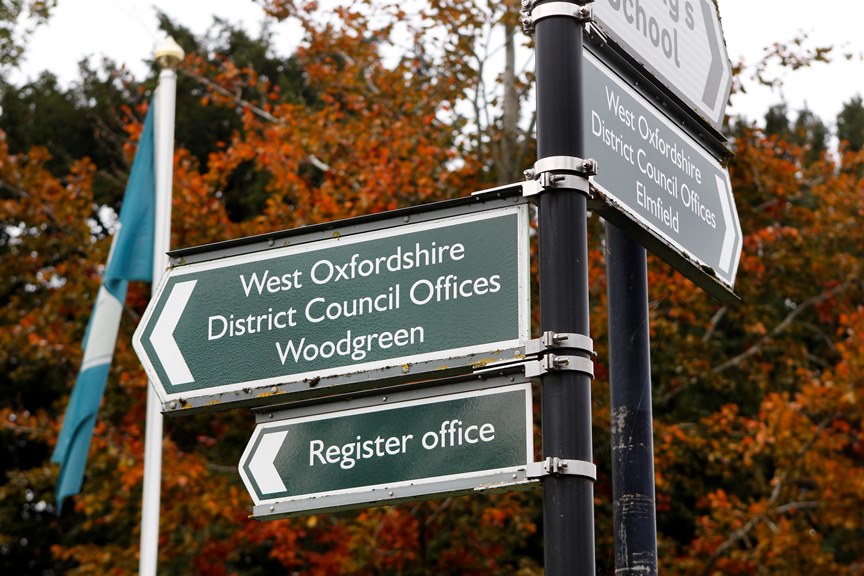 West Oxfordshire District Council has taken the decision to close three of its face-to-face customer access points in response to the developing situation with Coronavirus.

The Town Centre Shop, in Witney; Visitor Information Centre, in Burford and main reception in Elmfield, Witney will all remain closed until further notice from today (Wednesday 18 March).

Cllr Toby Morris, Deputy Leader of the Council, said: "We have not taken this decision lightly as we know that a number of residents access our services face-to-face. However, with Government advice suggesting that we all do what we can to protect ourselves and others and with a duty to safeguard the staff who work in these buildings, it was felt to be the most sensible approach."

Many of the tasks people do in person can be done online at our new and refreshed website: www.westoxon.gov.uk and all council services are still accessible by telephone - for all enquiries please contact us on 01993 861000. Payments can be made using our 24-hr payments line on 01993 861045.
Posted : 18/03/2020 17:50:38
Other recent Witney news items posted on the Witney website
More than 10,000 rural homes and businesses in West Oxfordshire now have access to ultrafast full-fibre internet, providing them with some of the fastest broadband speeds in the world. This milesto...
An NHS Covid-19 testing centre is to be built in Witney to improve support for residents. The building will be situated in the Woodford Way car park and is expected to remain for at least three mon...
Residents are being advised to be extra vigilant, particularly over half-term, as cases of coronavirus continue to spread across the county. Evidence shows that, in the past two weeks, the virus ha...
Better, the largest operator of municipal leisure facilities in the UK releases gym usage data since reopening: West Oxfordshire has seen a total of 20537 visits to their local gyms 26-34-year old...