Advertisements
Popular Pages
Pages Updated
Work to start on town centre improvements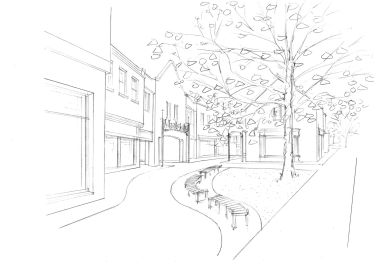 A high footfall area in the centre of Witney is to be repaved making it safer and more attractive for residents and visitors.

The area is at the lower end of the Market Square, near the Woolgate entrance by Bakers Butchers.

Starting on 5 April, it is expected to last around 3 weeks. During this time there will be access for shoppers and traders.

As well as re-paving the renovation will include new street furniture and additional seating.

Cllr Warwick Robinson, Cabinet Member responsible for planning said "Improvements are necessary to this very busy area and repaving will make a huge difference to the visual appearance at the heart of the town. It complements the refurbishment work done in recent years to the central Market Square area and to the historic Corn Exchange building."

"We hope that any disruption will be minimal and I am sure traders and shoppers will be keen to see improvements. I'd like to thank them in advance for their understanding and cooperation whilst the work is taking place."

Adam Highmore-Talbot, Woolgate Shopping Centre Manager said he was delighted the work was going ahead. He said, "It will make a big difference to the entrance to the Woolgate. The area has been in need of improvements for some time and the additional seating will be well received by those visiting the shopping centre."

Oxfordshire County Council repaved the central Market Square area in 2013 and Witney Town Council completed its Corn Exchange renovation project in June 2015.

The cost of the repaving work and new street furniture is £30,000. The scheme is paid for by developers of new housing estates in Witney.
Posted : 29/03/2016 09:28:15
Other recent Witney news items posted on the Witney website
More than 10,000 rural homes and businesses in West Oxfordshire now have access to ultrafast full-fibre internet, providing them with some of the fastest broadband speeds in the world. This milesto...
An NHS Covid-19 testing centre is to be built in Witney to improve support for residents. The building will be situated in the Woodford Way car park and is expected to remain for at least three mon...
Residents are being advised to be extra vigilant, particularly over half-term, as cases of coronavirus continue to spread across the county. Evidence shows that, in the past two weeks, the virus ha...
Better, the largest operator of municipal leisure facilities in the UK releases gym usage data since reopening: West Oxfordshire has seen a total of 20537 visits to their local gyms 26-34-year old...