Advertisements
Popular Pages
Pages Updated
Helping sports and arts performers reach the top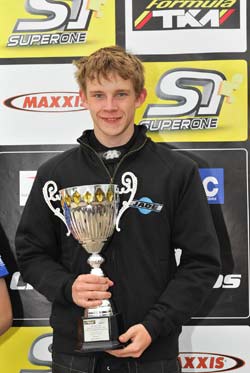 Aspiring sports stars and arts performers in West Oxfordshire are being encouraged to apply for a grant to help them develop and progress their talent.

West Oxfordshire District Council is giving local residents over the age of 14 the chance to apply for an Arts or Sports Achievement Award of between £50 and £250. Applicants must be able to demonstrate their commitment and dedication to their art or sport and explain how the grant funding would help them to progress.

Higher Achievement Awards of between £300 and £1,500 are also available for those demonstrating excellence in their field.

Funding can be used to help with costs involved in training, audition or competition fees, equipment, coaching or travelling expenses.

Cllr Hilary Biles, Cabinet Member for Leisure, Young People and Health, said: "We have been running Achievement Awards annually since 1997 and know that many of those who have received awards in the past have gone on to achieve success at national and international level. This is good for West Oxfordshire and should act as inspiration for our younger residents.

"The Council believes it is important to recognise the District's talented individuals and is proud to support them in achieving their goals."

17-year-old James Peace, of Stonesfield, received a Higher Achievement Award earlier this year and used the £400 funding to pay for his entry fee into the national Junior TKM Kart Championships. During the course of the championships from April to October, James had four wins and took eight podiums, and went on to take the title of overall winner.

He has recently been accepted by the Motor Sports Association to join its Advanced Apprenticeship in Sporting Excellence scheme, which is being integrated with his A-Level studies at Marlborough School, Woodstock.

James is currently a member of Shenington Kart Racing Club and aspires to one day become a F1 driver and follow in the footsteps of Jenson Button.

He said: "I was extremely grateful to receive the grant from the Council and for the support and recognition that was given to me. Any help or support when you are trying your best to achieve your goals is valued and I am looking forward to my career ahead in racing."

Other Achievement Award winners have also gone on to develop their talents since receiving awards:

* Abi Laker, a golfer from Witney, won the girls' U16 title at the Faldo Series Europe Grand Final over the Faldo Course at the Lough Erne Resort, Northern Ireland, after receiving a Higher Achievement Award earlier this year. Abi's home club is Burford and she trains with English Women's Golf Association's Super Birdies South Squad. She has now received an invitation to play in the 2011 Faldo Series Asia Grand Final next March at Mission Hills, China.

* Hannah Green, a synchronised swimmer from Eynsham, also received a Higher Achievement Award from the Council earlier this year. She is currently in training with the GB Junior Squad ready for the European Championships in Serbia next year. Last month, she was asked to attend trials for the GB Senior Squad and, if successful, she will join the squad in training for the 2012 Olympics.


The deadline for applications to the awards scheme in 21 January 2011 and successful candidates will receive their award in March.

To find out more, or to apply, visit www.westoxon.gov.uk/grants or call 01993 861080.
Posted : 26/11/2010 17:05:35
Other recent Witney news items
Private landlords in West Oxfordshire are being invited to have their say as part of a new forum being set up by the District Council. The aim of the event is for the council to provide support an...[more]
West Oxfordshire District Council is encouraging residents to recycle their real Christmas trees. Householders already signed up for garden waste collections can simply put them out on their next...[more]
With the Christmas party season in full swing, residents are being warned to stay safe and check their taxi is safe and legal. Customers are being urged to look out for the Council's licence plate...[more]
To view the full Witney Blog, click here