Advertisements
Popular Pages
Pages Updated
Council welcomes new Chief Executive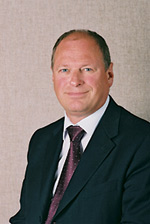 West Oxfordshire District Council's new Chief Executive, David Neudegg, has started work.

Mr Neudegg joined the Council on January 2nd from Salisbury District Council, where he worked as Corporate Director. He brings with him a wealth of experience in local government and says he is looking forward to the challenges that lie ahead in West Oxfordshire.

His key aims are to build on the Council's good performance record to continue improving services, engaging with community groups, parishes and residents to bring about improvements, and focusing on how the Council works with statutory agencies, neighbouring local authorities and county-wide groups for the benefit of all in the District.

He will also be looking at ways to support Councillors in developing local leadership roles and in their quest to champion local issues.

Mr Neudegg said: "I want West Oxfordshire District Council to be an organisation that is recognised as a leading Council that provides efficient, value for money services around our customers and citizens. I have been encouraged by the desire of Council staff and Councillors to keep improving so that together we can face the challenges ahead."

Cllr Barry Norton, Leader of the Council, said: "We are delighted to have secured the services of David Neudegg as our new Chief Executive. David comes with wide experience in local government, particularly with District Councils. He is looking forward to helping our District to succeed in the challenges ahead."

Mr Neudegg said the Council's good performance record attracted him to apply for the job, along with the District's reputation as a great place to live and work. He is moving to West Oxfordshire with his wife and children.

He has taken over from Geoff Bonner, who left the Council after ten years to become Chief Executive of Hart District Council, in Hampshire.

The Council also has a new Strategic Director for Resources, Frank Wilson. Mr Wilson joined the Council from Hambleton District Council, in North Yorkshire, where he worked as Head of Financial Services. He took over in September 2006 from former Finance Director Vic Allison.
Posted : 10/01/2007 12:20:10
Other recent Witney news items posted on the Witney website
More than 10,000 rural homes and businesses in West Oxfordshire now have access to ultrafast full-fibre internet, providing them with some of the fastest broadband speeds in the world. This milesto...
An NHS Covid-19 testing centre is to be built in Witney to improve support for residents. The building will be situated in the Woodford Way car park and is expected to remain for at least three mon...
Residents are being advised to be extra vigilant, particularly over half-term, as cases of coronavirus continue to spread across the county. Evidence shows that, in the past two weeks, the virus ha...
Better, the largest operator of municipal leisure facilities in the UK releases gym usage data since reopening: West Oxfordshire has seen a total of 20537 visits to their local gyms 26-34-year old...