Advertisements
Popular Pages
Pages Updated
There is a trick to dealing with Halloween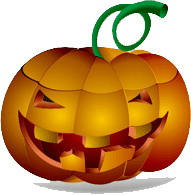 Police in West Oxfordshire are urging trick or treaters to respect residents' wishes this Halloween.

Last year criminal damage figures rose steeply across the area with seven incidents of houses being egged and four cars/businesses also egged. Two cars were scratched, one car and house had red paint thrown at them and a firework was placed in a post box.

Chief inspector Dennis Evernden said: "Halloween can be harmless fun, but we will not tolerate acts of mindless criminal damage. The behaviour of some trick or treaters has also been intimidating to elderly community members.

"I want to reassure the community that their Neighbourhood policing teams will be out on patrol and if damage is caused this is a criminal offence and the person responsible could be arrested or face an £80 fixed penalty.

"I would ask residents to display a specially designed "do not disturb" sign if they do not wanted to be haunted by trick or treaters this year.

"Trick or treaters are urged to show respect and move on, if they see one of these flyers. Free copies are available at all police stations and you can also download them from Thames valley Police website."

Officers will be visiting schools and youth clubs across Thames Valley, to talk to young people about safety at Halloween and raising awareness of the "do not disturb" signs.

PC Graham Waddington, Schools and Youth involvement officer, said: "We want children to have fun at Halloween, but we also want to make sure they understand that some members of the community do not look forward to this time of year. Elderly residents, vulnerable members of the community and people who live alone can be intimidated by unexpected knocks on the door or loud noises outside."

There are guidelines for parents and young people who plan to trick or treat:

* Parents or a responsible adult should always accompany children to make sure they stay safe
* Parents should identify neighbours who are willing to have "trick or treat" calls
* Make these neighbours aware of approximately what time you plan to call
* Discuss with these neighbours what treats are appropriate
* If money is given, identify a charity for this to be donated to
* Discuss what tricks are acceptable with your children
* Parents should discourage older children (teenagers) from trick or treating, it is an activity for young children. As a rule if they are old enough to trick or treat on their own, they are too old to do it.
Posted : 31/10/2006 02:08:31
Other recent Witney news items
Residents are being reminded to check what they are placing in their recycling bins as contamination is increasing. The Council has noticed an increasing number of items such as nappies, food and p...[more]
Plans to modify Witney town centre following the reopening of non-essential shops are set to be put in place by the end of the week. The scheme, which involves the imposition of a 20mph speed limit...[more]
The Dix Pit household waste recycling centre at Stanton Harcourt will reopen on Monday 18 May but residents are being urged to hold their visit unless it is absolutely essential. Long tailbacks are...[more]
To view the full Witney Blog, click here