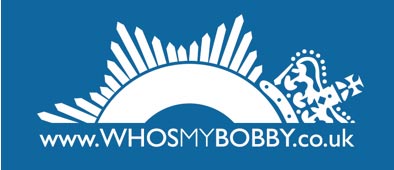 A new website called www.whosmybobby.co.uk, officially launched in September, has already attracted over 45,000 hits.
So what does WhosMyBobby.co.uk have to offer?
Each parish in West Oxfordshire has a dedicated Police Neighbourhood Team and www.whosmybobby.co.uk enables internet users in the region to find their local police officer's name and contact details. There's even a photo of each officer so they can be easily recognised and a team poster which can be downloaded;

Monthly updates from the Neighbourhood Sergeants and press releases provide regular information on what's happening in each local area;

Additional features such as competitions will run occasionally and there's also a FREE email sign-up service which delivers notification direct to your inbox when new information is added to the site so why not sign up today?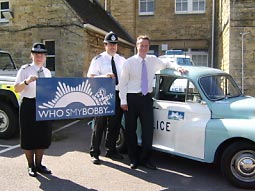 WhosMyBobby.co.uk is an additional information point for internet users but it won't replace uniformed patrols that provide visible reassurance to communities. Our network of familiar neighbourhood officers and five Neighbourhood Action Groups (NAGs) will remain and WhosMyBobby.co.uk will provide communities with information on what is being done to tackle local priorities. Visit the website today to find out more about your local area.
Photo: MP for Witney, David Cameron, with 'Bobby', PC Reg Nicolson and Liz Mitchell at the launch which included a stop at Chipping Norton police station
It's been nearly three months since WHOSMYBOBBY launched so we'd like to gain some feedback on the website. Could you please take a few minutes to fill out our short questionnaire by clicking on the following link: http://www.westoxon.gov.uk/surveys/whosmybobby/whosmybobbysurvey.htm
Your opinions are greatly appreciated, thank you for taking the time to fill this in.