Advertisements
Popular Pages
Pages Updated
Beadlight Sales Up 68% In Financial Year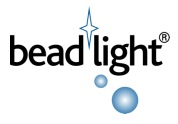 With the U.K. recession continuing its course, Beadlight "bucks the trend" by reporting year on year sales up by 68%.

Witney based Beadlight Ltd., a global, green technology company, designs and manufactures LED (Light Emitting Diode) products and systems principally for aerospace, cruise ships, hotels, restaurants and bars. With design and engineering excellence, LED technologies and Beadlight's patented optical diffusion system, the company markets high end products and systems which require very low power consumption, reducing their customers' carbon footprint.

Commenting on the end of Financial Year's results, Alan Oliver, Beadlight's Sales and Marketing Director, said "Our growth in the last year demonstrates the rapid movement, by businesses and consumers, towards the Low Carbon Economy. Beadlight customers are increasingly concerned about their overall running costs and they are not prepared to compromise on quality or design of the products and systems they purchase, they demand the highest quality from exceptional design. Our high end technologies, commitment to quality (ISO 9001.2008) and leading edge design, attracts orders from all over the World reflected in our exports over the last year running in excess of 80% of turnover."

He continued: "Our customers include some of best known names on the Planet and our ongoing projects include us working closely with the largest aerospace company in the World, supplying one of the largest new Cruise Liners under construction and providing lighting to the most advanced new hotel in India. With an order book stretching into 2010 our main priority now is to expand Beadlight's global presence in the Company's main markets."

Next year brings some exciting developments for Beadlight; in the Aerospace market the company is working with a number of airlines on the new Boeing 787 Dreamliner project and it eagerly awaits the launch and entry into service of the Cruise Liner "Norwegian Epic". With these and a number of 5 star hotel projects nearing completion it looks like the next year could be as exciting as the last.
Posted : 10/08/2009 15:26:03
Other recent Witney news items
Private landlords in West Oxfordshire are being invited to have their say as part of a new forum being set up by the District Council. The aim of the event is for the council to provide support an...[more]
West Oxfordshire District Council is encouraging residents to recycle their real Christmas trees. Householders already signed up for garden waste collections can simply put them out on their next...[more]
With the Christmas party season in full swing, residents are being warned to stay safe and check their taxi is safe and legal. Customers are being urged to look out for the Council's licence plate...[more]
To view the full Witney Blog, click here