Advertisements
Popular Pages
Pages Updated
Face-to-face access points closed until further notice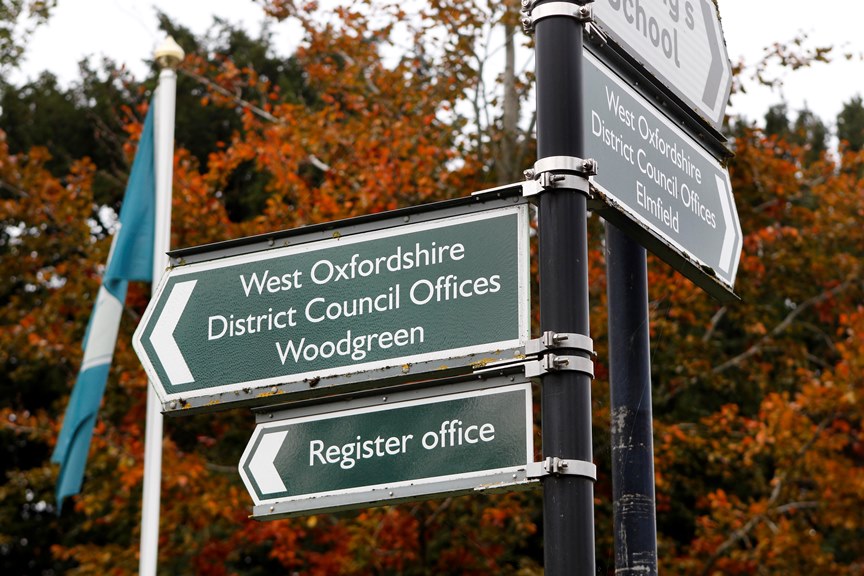 West Oxfordshire District Council has taken the decision to close three of its face-to-face customer access points in response to the developing situation with Coronavirus.

The Town Centre Shop, in Witney; Visitor Information Centre, in Burford and main reception in Elmfield, Witney will all remain closed until further notice from today (Wednesday 18 March).

Cllr Toby Morris, Deputy Leader of the Council, said: "We have not taken this decision lightly as we know that a number of residents access our services face-to-face. However, with Government advice suggesting that we all do what we can to protect ourselves and others and with a duty to safeguard the staff who work in these buildings, it was felt to be the most sensible approach."

Many of the tasks people do in person can be done online at our new and refreshed website: www.westoxon.gov.uk and all council services are still accessible by telephone - for all enquiries please contact us on 01993 861000. Payments can be made using our 24-hr payments line on 01993 861045.
Posted : 18/03/2020 17:50:38
Other recent Witney news items posted on the Witney website
This week sees the launch of Keep Britain Tidy's Great British September Clean - the national campaign which encourages more of us to get involved in keeping litter off our streets and out of the envi...
Residents are being reminded to check what they are placing in their recycling bins as contamination is increasing. The Council has noticed an increasing number of items such as nappies, food and p...
Plans to modify Witney town centre following the reopening of non-essential shops are set to be put in place by the end of the week. The scheme, which involves the imposition of a 20mph speed limit...
The Dix Pit household waste recycling centre at Stanton Harcourt will reopen on Monday 18 May but residents are being urged to hold their visit unless it is absolutely essential. Long tailbacks are...