Advertisements
Popular Pages
Pages Updated
Third house on the way as 'life-changing' community housing project expands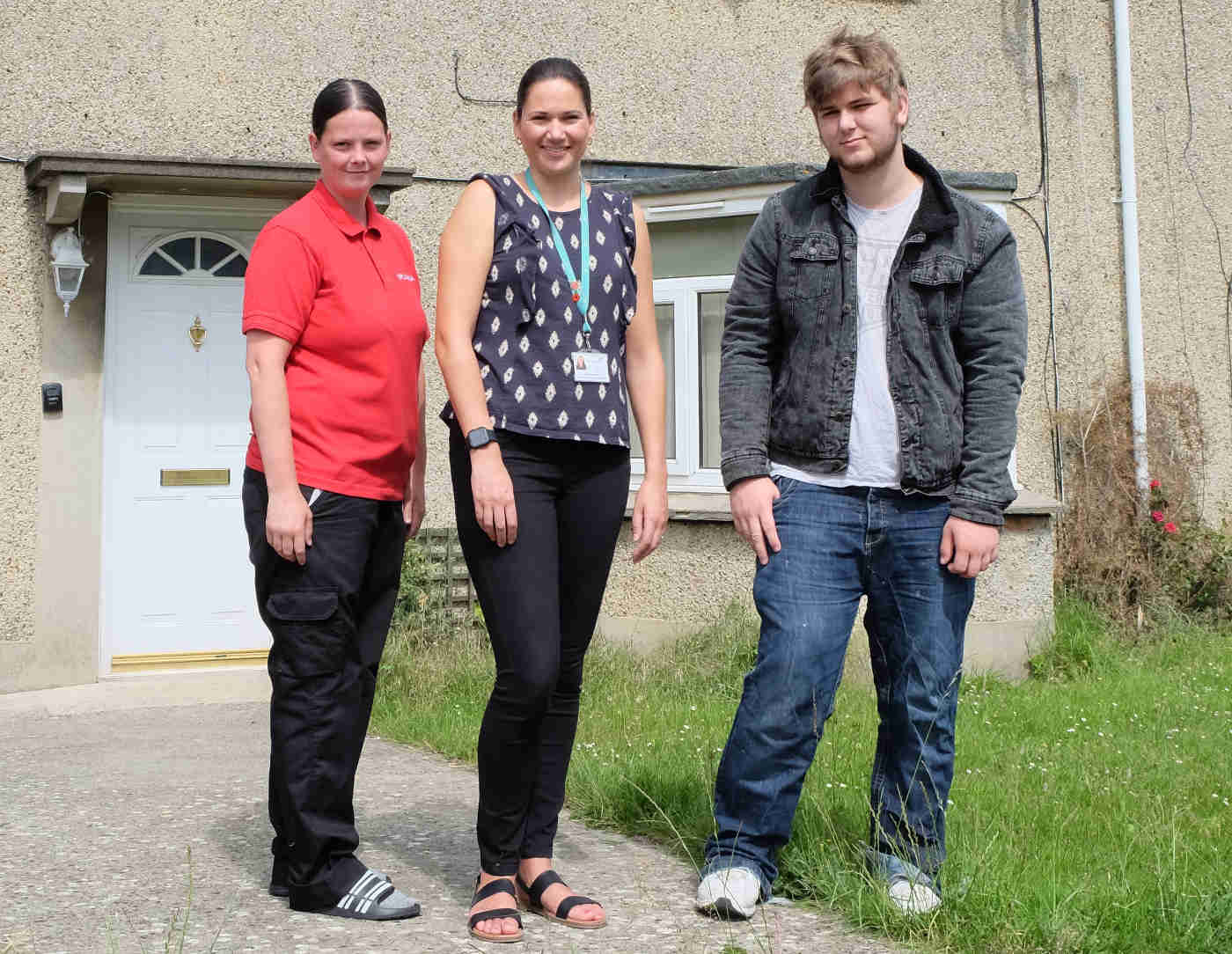 Four more under-35s will be given a potentially 'life-changing' opportunity in the New Year as another home becomes available as part of a community housing project in West Oxfordshire.

The four-bedroom house in Witney will be the third property to become part of the 'Our House' project as it continues to go from strength-to-strength.

Run by Cottsway Housing in partnership with West Oxfordshire District Council, the project supports single under-35s who are in housing and employment need. They join Our House as 'trainees', living in the house together and being provided with support to get back into employment, education or training.

The project started in 2018 and already has two successful shared houses in Witney supporting seven trainees. It has been funded with support from the government's Community Housing Fund.

Sam Stronach, Cottsway's Our House project co-ordinator, said: "If it wasn't for this project, the trainees wouldn't be able to afford to live in the local area.

"But this is about much more than just putting a roof over their heads, it's about giving them support and offering them the potential to change their lives.

"It's very exciting that we are able to offer this chance to new trainees and I'd like to encourage anyone that's interested in finding out more to get in touch."

Ross Huxford, one of the current trainees, said: "Since I have started with the Our House project I have grown up a lot and taken responsibility for managing my money more sensibly. I have enjoyed living independently and look forward to the future with support in finding a career."

Khloe Bennett, who has been with the project for 18 months, added: "The project has given me a roof over my head and employment in the local area. I look forward to working towards coming off benefits and finding a place of my own."

Cllr Steve Good, Cabinet Member for Communities and Housing at West Oxfordshire District Council, said: "I have been involved in this innovative scheme for some time and it has been a great success. It helps those in need live independently and have a meaningful future. It really does change lives."

To find out more and to download an application form, see www.cottsway.co.uk/our-house/ Alternatively, email communities@cottsway.co.uk or call Sam Stronach via 01993 890000.
Posted : 19/12/2019 13:11:08
Other recent Witney news items posted on the Witney website
This week sees the launch of Keep Britain Tidy's Great British September Clean - the national campaign which encourages more of us to get involved in keeping litter off our streets and out of the envi...
Residents are being reminded to check what they are placing in their recycling bins as contamination is increasing. The Council has noticed an increasing number of items such as nappies, food and p...
Plans to modify Witney town centre following the reopening of non-essential shops are set to be put in place by the end of the week. The scheme, which involves the imposition of a 20mph speed limit...
The Dix Pit household waste recycling centre at Stanton Harcourt will reopen on Monday 18 May but residents are being urged to hold their visit unless it is absolutely essential. Long tailbacks are...