Advertisements
Popular Pages
Pages Updated
Witney Market returns to its historical home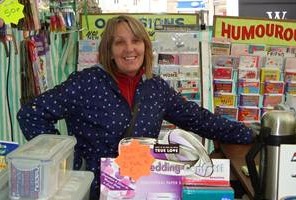 Traditional Thursday and Saturday Witney markets will soon be re-locating to their historical home as Oxfordshire County Council's refurbishment work is now complete.

During the repaving works, stallholders have been trading from across the road and around the Market Square.

To welcome everyone back to the Square and help promote the market, a celebratory event is taking place on Saturday 6 July with local musicians playing from 10am to 1pm.

County Councillor David Nimmo Smith, Oxfordshire's Cabinet member for Environment, said: "As a new Cabinet member it is great to hear about the good work that is done together by the county and district council. I know that there has been a great desire for these improvements to happen and the county councillors have made it happen by getting together and combining their budgets."

Cllr David Harvey, Cabinet Member for Environment at West Oxfordshire District Council who has responsibility for licensing markets and street scene, said: "Markets are the lifeblood of communities, and have been for hundreds of years. They are not just a place to buy and sell goods, but also social meeting places.

"The bustle and colour of a successful market is difficult to rival, the repaved Market Square looks splendid and we have taken the opportunity to replace the old litter bins with the more popular recycling bins. I'm sure the improved environment will be a real boost for traders and encourage more people to visit. In fact, we are welcoming some new stallholders on Saturday, which is excellent news. "

Carol Reynolds, who sells cards at the market on Thursdays and Saturdays, is looking forward to trading again in the Market Square.

Carol said: "We want to thank all our loyal customers and the new ones that have supported us over the last couple of months during the Market Square refurbishment. We are all very excited and optimistic about the future of Witney Market and want it to be the best street market in the area."

Pictured, is Carol Reynolds at Witney Market

Promoting local markets was amongst the recommendations of the Mary Portas review into improving high streets and town centres.

Cllr Richard Langridge, Cabinet Member with responsibility for economic development said: "The Council is proud to support local markets as they play a vital role in providing employment, encouraging new business start-ups, showcasing local produce and promoting healthy eating."

Market days in Witney are Thursdays and Saturdays, with a Farmers' Market once a month on Friday.

To find out more about markets in Witney and West Oxfordshire, visit, www.westoxon.gov.uk/markets, or keep in touch on Twitter by following @witneymarket.

Traditional markets in Witney and Chipping Norton are managed by West Oxfordshire District Council.
Posted : 02/07/2013 11:53:54
Other recent Witney news items
Private landlords in West Oxfordshire are being invited to have their say as part of a new forum being set up by the District Council. The aim of the event is for the council to provide support an...[more]
West Oxfordshire District Council is encouraging residents to recycle their real Christmas trees. Householders already signed up for garden waste collections can simply put them out on their next...[more]
With the Christmas party season in full swing, residents are being warned to stay safe and check their taxi is safe and legal. Customers are being urged to look out for the Council's licence plate...[more]
To view the full Witney Blog, click here